Member Benefits
Club Premium member benefits can be grouped under five main categories – better buying, better merchandising, business improvement tools, better marketing and professional services solutions.
Member benefits are listed in the table below, as well as what's included in the different membership levels of our program – Club Premium Buying, Club Premium Plus Retail and Club Premium Plus Professional.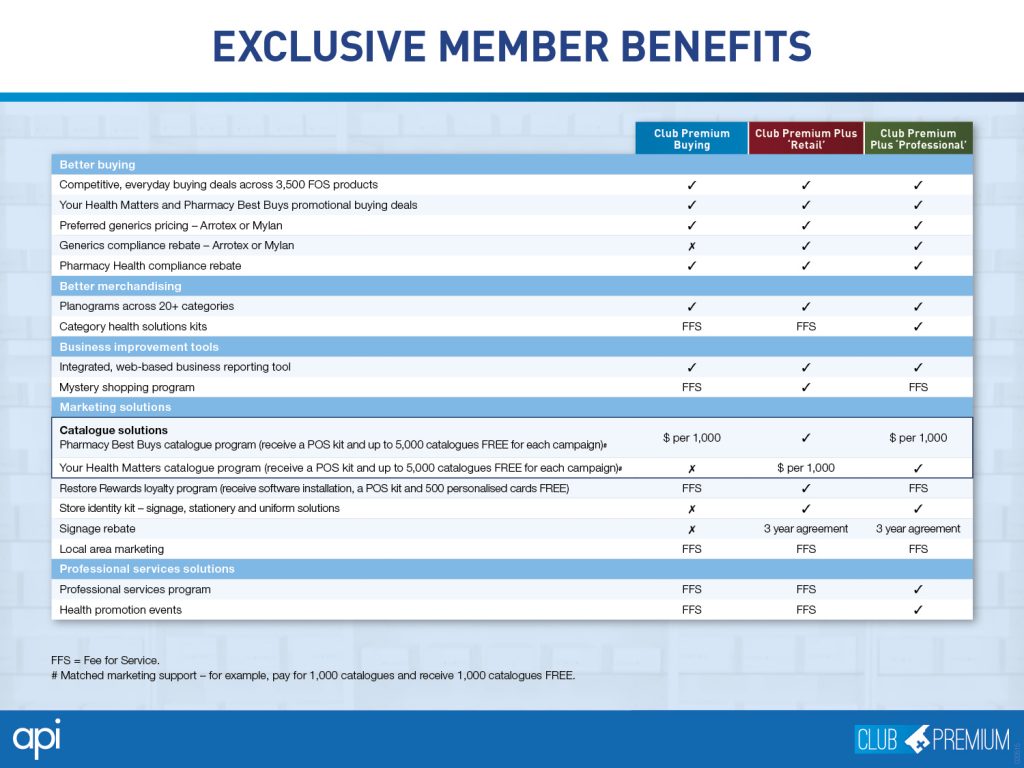 FFS = Fee for Service.
¥ Your pharmacy must participate in the professional services program to participate.
# Matched marketing support – for example, pay for 1,000 catalogues and receive 1,000 catalogues FREE.